Taurus Update from Atlanta Ford Research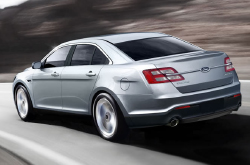 Say it with me now: Fuel efficiency! Yes indeed, fuel efficiency. Everybody wants it, but not everyone can get it. When you've got a family of four or five, it's hard enough to find a car that is spacious and powerful, let alone fuel efficient. All of that changes with the mpg class-leading 2013 Ford Taurus. Thanks to its innovative 2.0-liter EcoBoost engine, Ford Taurus drivers in Atlanta can get up to 32 mpg on the highway while still achieving 240 hp and 270 lb.-ft. of torque. No other car in its class can deliver as much power and performance for so little fuel. In addition to the EcoBoost engine options drivers can also choose from a new 3.5-liter V6 (not on SHO) or a 3.5-liter EcoBoost V6 (SHO only), each featuring a healthy dose of power and moderate fuel economy.

And that's not all that's changed in 2013. Atlanta Ford Taurus drivers will be happy to know that this year's model received a significant exterior makeover, making it one of the most attractive full-size sedans on the market. To learn more about the Taurus simply watch the video below and then continue reading Mall of Georgia Ford's review.
Take a Video Tour of the 2013 Ford Taurus
Ford Taurus Comparisons & Quick Specs
By examining the 2013 Ford Taurus alongside the 2013 Toyota Avalon, Chrysler 300, Hyundai Genesis, Buick LaCrosse and the Volkswagen Passat, and you can see that the Taurus outperforms those autos in loads zones. View the hightlights below.
2013 Ford Taurus MPG: 18 city / 28 highway
2013 Ford Taurus Cargo Space: 20.1 cubic feet
2013 Ford Taurus MSRP: $26,600
2013 Ford Taurus 0-60 MPH in 6.9 seconds
2013 Ford Taurus Body Style(s): Sedan
2013 Ford Taurus Seats: 5 passengers
2013 Ford Taurus Colors: Ginger Ale, Oxford White, Sterling Gray, Ruby Red, Tuxedo Black, etc...
Affordable Ford Service in Atlanta, Georgia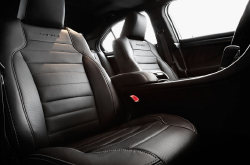 Don't go to a national car repair shop in Atlanta when Mall of Georgia's superb Taurus experts are only a small trip away from your apartment or house. We also provide a year warranty on our services - more than most national shops do. If you pass over taking care of your Taurus, its endurance could weaken, so get it to Mall of Georgia's service center in Atlanta. Whether you need us to manage a simplistic task as an oil change, or take on complicated Ford service and repairs like transmission rebuilds, strut and shock repairs, timing belt replacements. For tried-and-true Ford repair in Atlanta, drive your Taurus to Mall of Georgia, where you can anticipate receiving personalized service. Find out how much you can save on your next service! Just follow the link below.
Atlanta Families Decide on the 2013 Ford Taurus Full-Sized Sedan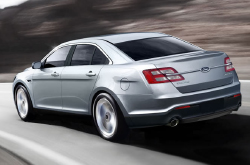 Ford has a ton of attractive vehicles in the Atlanta market these days, so take your time, peruse other reviews and find out which one best fits the needs of you and your family. Once you've made a decision, we hope you'll contact us for more information on the stylish and fuel efficient Ford Taurus sedan. With so many trim levels and options to choose from, we're sure that we'll have the right one for you. Mall of Georgia Ford is Atlanta's number-one Ford dealer for a reason ? stop by and find out why today.

Mall of Georgia Ford isn't just a Ford dealer, we're also a certified Ford auto repair and service center, parts center and finance outlet all rolled into one! If you need help financing your next purchase, we'll help you make that happen. Find out why Mall of Georgia Ford has sold, serviced and financed thousands of cars, trucks and SUVs for residents across the state. We hope to see you and your family soon.