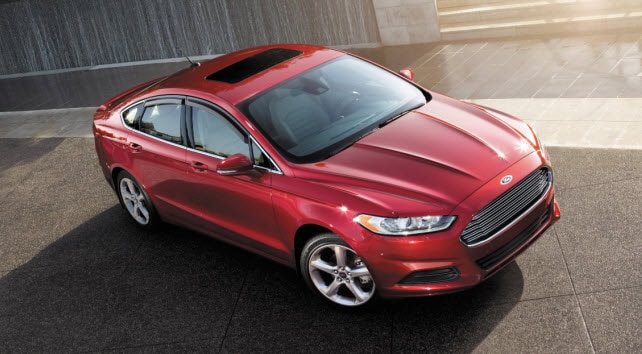 U.S. News & World Report has dubbed the 2015 Ford Fusion Hybrid the Best Hybrid Car for Families. This is the fourth consecutive year the Fusion Hybrid has earned this honor for its incredible capabilities and first-class features. On sale now at Mall of Georgia Ford, the 2015 Ford Fusion Hybrid is a reliable, safe sedan that is just right for you and your family.
In order to select a vehicle for its hybrid award, U.S. News & World Report to into consideration safety and reliability ratings, automotive reviews, family-friendly amenities, seating accommodation and cargo space. With this in mind, the 2015 Ford Fusion Hybrid was a prime pick for the award due to its excellent safety features, including parking sensors, blind-spot monitoring, rear-cross traffic alert, lane-departure warning and lane keeping assist. Additionally, the Fusion Hybrid offers 12 cubic feet of cargo space and comes with a 60/40 split-folding rear seat that expands its versatility. It also comes standard with a trip computer, automatic headlights, voice-activated Sync audio, cruise control, a rearview camera and four-speaker sound system.
Read our 2015 Ford Fusion review to learn more details about the 2015 Fusion Hybrid, as well as the Energi and standard models.