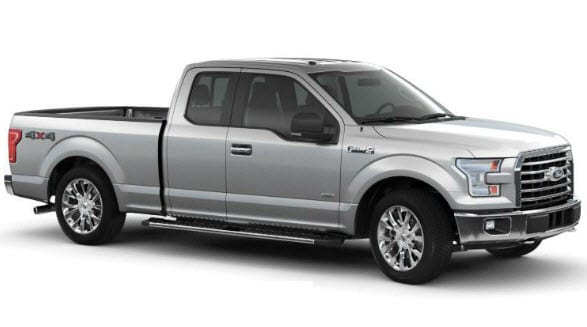 Whether you love to tailgate, camp or work on the go, here are some of the coolest, must-have F-150 accessories for your pickup! Mall of Georgia Ford is here to assist you with all of your truck accessory needs, including installation. Contact us for more details if you're interested in learning more.
ELECTRONIC F-150 ACCESSORIES
1. Remote Start
Among our picks for top truck accessories, remote start is first on the list. If your truck didn't come standard with this feature, you can add it now! With remote start, you can conveniently power up your truck from up to 1,000 miles away, allowing it to cool down or warm up before you enter, which is great for hot summers and cold winters.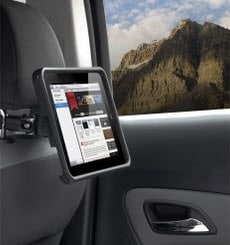 2. Vehicle Security System
A dealer-installed truck alarm is the way to go if you're looking for added security. With Ford Perimeter Plus you'll receive an adjustable, two-stage shock/impact sensor, and the alarm easily arms and disarms when you lock and unlock the truck.
3. Tablet Cradle by Lumen
This feature (pictured right) will pamper your backseat guests, making it easy for them to mount iPads for hands-free viewing. Watching a movie or browsing the internet is a breeze with the cradle and it offers many viewing angles.
EXTERIOR TRUCK ACCESSORIES
1. Racks & Carriers
On your next outdoor adventure, you can bring your bike along with a handy rack that makes bikes easy to travel with. There's also a version for ski and snowboard equipment.
2. Trailer Brake Control
This is a great addition to your truck if you want to make braking with a trailer smoother and more effective. The dial to adjust brake power for the trailer is in the cabin, but we threw this under exterior because the dial controls an element outside of the truck, and makes it much easier to do so.
3. Splash Guards
If you enjoy off-road adventures, splash guards may be worth investing in. They'll protect your F-150's paint job by reducing spray from mud, water and other elements.
INTERIOR F-150 ACCESSORIES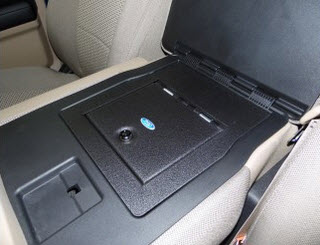 1. Cargo Organization Accessories
We're lumping a few together here because there are several must-have cargo accessories for Ford F-150 owners in the Atlanta area and we don't want to leave any out. A Vehicle Safe by Console Vault (pictured right) is perfect to hide away valuable items, while an under-seat cargo organizer provides added space to store your things. A low-priced, soft-sided cooler bag is a small but good option if you need to keep food cool on the road or you can go for a larger soft-sided folding organizer with multiple sections.
2. Seat Covers/Savers by Covercraft
To protect your F-150's seats from stains and wear, seat covers are a great investment. They're a must if you ride with your kids or pets, and they can easily be cleaned in your home washer and dryer. The covers are made of a heavy-duty polycotton fabric that looks upscale and will stand up over time.
3. Door Sill Plates by Putco
Another protective feature, door sill plates prevent scuff marks in areas prone to receive them. They'll give your truck an upscale look and feature Ford F-150 logos, which are etched on the sides. They're also available on two- or four-door body styles.