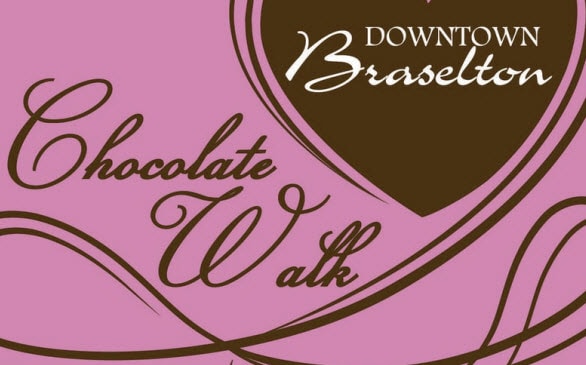 Indulge your sweet tooth at Downtown Braselton's upcoming Chocolate Walk. No Oompa Loompa's will be attending the event, but you'll still feel like you've entered the sweet, wondrous world of "Charlie and the Chocolate Factory" as you travel down chocolate lane collecting candy.
Scheduled on Saturday, Feb. 4, 2017, the event gives participants a chance to try out delicious treats from various shops. How can you join the fun?
For just $5, a bag will be reserved for you. On the day of the event, you must pick up your bag between 9:45 a.m. and noon. Keep in mind that following this walkups can purchase unclaimed bags, so try not to run late. Once you have your bag, you can take a jaunt down the Chocolate Walk collecting candy in your bag.
The annual event is a perfect pre-Valentine's day affair, so bring your sweetheart or best friends along. Registrants can also sign up for a chance to win a $50 Downtown Dollars Gift Certificate; the drawing takes place on the day of the event at 12 p.m.
Walkers must be at least 16 years old to participate and the event is rain or shine. To learn more and reserve your candy bag, visit the Chocolate Walk website.