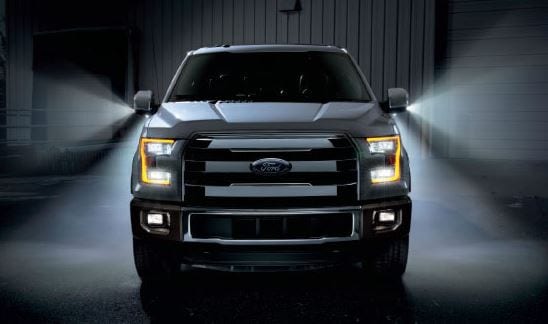 A big congratulations to the 2015 Ford F-150. The mega-popular pickup truck just won the North American Truck/Utility of the Year award - one of the most prestigious awards in the automotive industry. The award winners were announced at the Detroit Auto Show in January.
The pickup came out on top, beating several top contenders by nearly 100 points. Winners were chosen by a panel of 57 North American jurors, who voted on their favorite new car and truck for 2015. They chose their picks based on factors, such as design, safety, value and innovation.
The F-150 is one of the most popular trucks in the U.S. This model year, the truck received a full redesign that included an all-new aluminum body frame. This new frame helps the truck lead its class in fuel economy, which was a big reason why this year's jury chose the F-150 as their favorite truck of the year.
"Ford is honored to be named the best among such a strong field of competitors," said Joe Hinrichs, Ford president of The Americas. "Ford employees and customers have a lot to be proud of with the innovative and award-winning F-150."
The 2015 Ford F-150 is now at Mall of Georgia Ford. Stop by our showroom at 4525 Nelson Brogdon Blvd. in Buford and let one of our experienced salespeople take you through all the exciting new features on the all-new 2015 F-150. You'll see first-hand why this award-winning pickup continues to be the top American truck year after year.