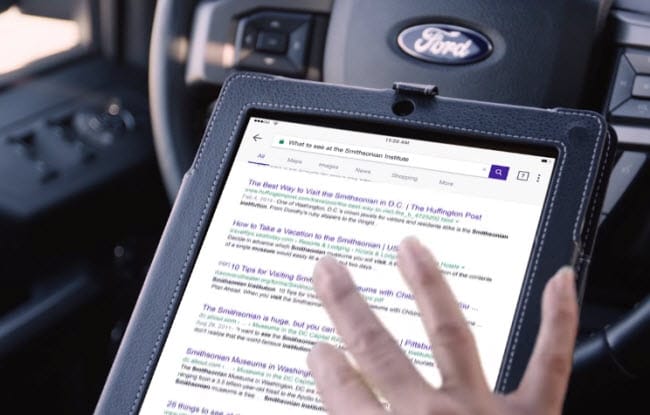 Ford has an exciting new option coming to its 2018 vehicle lineup! Powered by AT&T's 4G LTE network, a new Wi-Fi hotspot promises to make commuting more fun and more productive.
Passengers can stream movies and music, use the Internet to do homework or take care of business emails, and so much more. When parked, drivers can also use the hotspot to get work done on the go or simply surf the Internet while waiting.
Ford's SYNC Connect system makes it easy to monitor data usage, connected devices and signal strength, which the automaker says is strong nearly anywhere. You can expect it to work throughout most areas, making it handy whether you're sprinting around town or on a cross-country road trip.
The hotspot can support up to 10 devices and works up to 50 miles away. You can try it out for free for three months or 3 gigabytes, whichever occurs first. In regard to data plans, Ford has stated:
"Ford owners can select a standalone AT&T data plan. Existing AT&T customers can easily share data among their smartphones, tablets and vehicles with an AT&T Mobile Share Advantage or Mobile Share Value plan."
The Wi-Fi hotspot will be available on several new Ford cars, trucks and SUVs starting this fall.