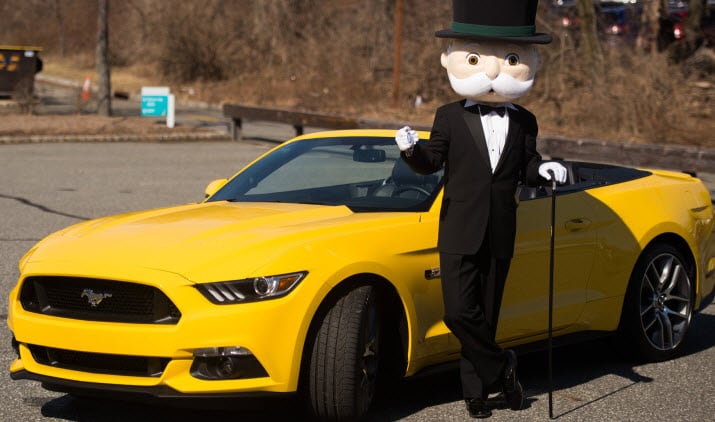 One of the most popular board games in the nation has been joined by one of the most popular sports cars in the nation – Mustang. Jumping into the Hasbro crew, a new Mustang token is now featured in the latest edition of Monopoly Empire.
From the silver screen to pop songs, the Ford Mustang has been featured in several mediums. It's a car that's long enjoyed a certain celebrity status and this is reflected by the fact that it was selected for the new Monopoly game, which is different from the classic version you may be familiar with.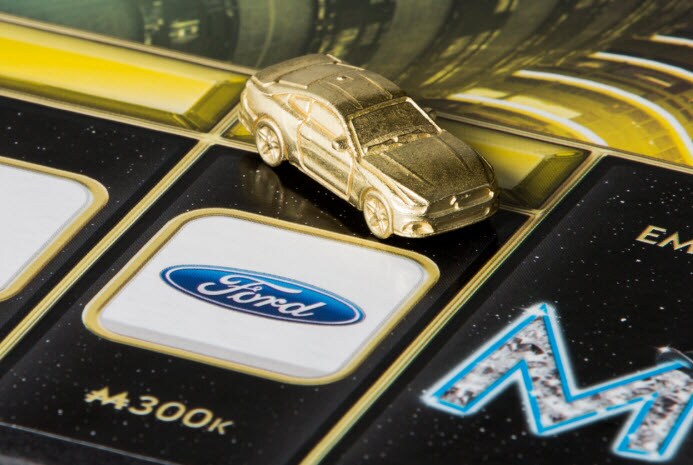 If you purchase Monopoly Empire you won't see any thimbles, top hats, irons or battleships; not even the racecar token, which was added to the game in 1935, will make an appearance. Instead of these iconic pieces and the game cards I'm sure you all remember, Monopoly Empire players buy and sell popular brands, such as Ford, in order to build the biggest business empires they can.
The Ford Mustang represents the company in the game, signifying its position as the heart and pulse of the Ford brand.
If you want to build your empire and make Ford a part of it, visit Monopoly online to learn more about the new game!