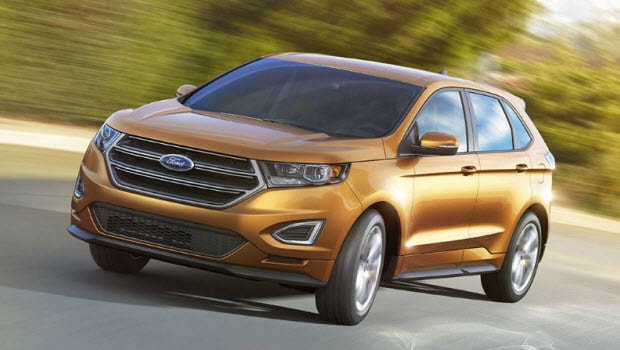 Ford has finally decided to make efforts to cut their 27 global platforms down to just eight. The company hopes to reduce costs by making the switch and also do away with any complexities associated with the large number of platforms. Additionally, they have plans to launch over 15 new products this year across the globe, giving fans a lot to look forward to throughout 2015.
The news about Ford's decision to reduce their platforms to eight was just recently announced by Ford President and CEO Mark Fields. He claimed the original plan was to cut them down to nine, but new developments led the company to make further adjustments. With a new number of platforms set into place, Fields said the automaker will be able to premiere new vehicles at a faster rate. Just this year alone, Ford has plans to launch 15 new products globally, with seven of the new models debuting in North America. The all-new 2015 Ford Edge is one of the cars set to arrive in the U.S., taking its place on the market sometime this spring.
Ford's continuous initiatives to better their company will have a heavy impact on their development and overall growth in the future. If you'd like to check out all their new models this year and future releases, visit Mall of Georgia Ford to view each one.