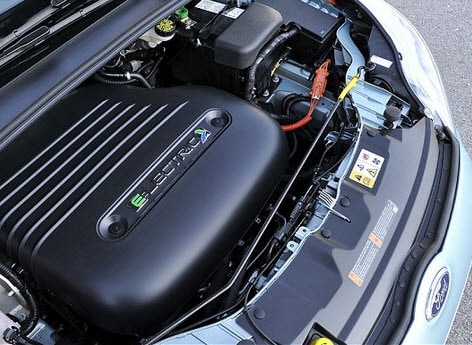 The affordable 200-mile EV market is growing and Ford not only wants to be a part of the revolution – it wants to be a leader among its competitors. Along with the Nissan LEAF, electric cars like the Chevy Bolt and Tesla Model 3 are coming to market, and it would seem that this has lit a fire under Ford execs to get in the game.
During a first-quarter earnings call, Ford CEO Mark Fields stated that an EV in the 200-mile range is something the company is currently developing for. We're excited to hear more about Ford expanding its EV lineup, which currently only includes the Ford Focus Electric. Along with a passenger car, perhaps a hatchback like the Bolt and LEAF, Ford has also stated that an F-150 Hybrid is coming down the pipeline, as well.
Ford invested $4.5 million into electrification near the beginning of the year, with a goal of creating more electric vehicles over a five year period. By 2020, we are likely to see electric and hybrid powertrain components on 40 percent of the lineup.
Fields' recent comment not only solidifies that Ford is taking its investment seriously, but also that we could see a Tesla Model 3 contender from Ford sooner than later.