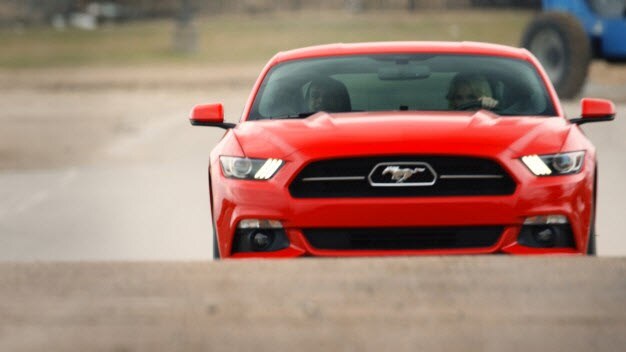 Valentine's Day may have come and gone this year, but not before Ford got the chance to play off of the holiday, producing their very own speed dating prank. What starts off as a typical blind date for a few single men within the Detroit area, soon becomes a shocking, high-speed adventure that frightens some and amuses others all from the passenger seat of the latest 2015 Ford Mustang.
In Ford's recent prank video, we get to see what happens when a group of unsuspecting single men each go on separate blind dates with the same young, attractive woman, who just so happens to be a professional stunt driver. Unaware about her career, the men each agree to ride shotgun in her stick-shift Mustang, which she claims she can't drive, and are promptly taken on a wild ride through an empty parking lot, where she begins to do burnouts and donuts. Surprised by her driving, a few of the men hold onto their seat in fear, while others cheer her on. Throughout the escapade, she continues to engage in small talk, staying true to Ford's "speed dating" theme, and eventually reveals her profession, shocking her suitors.
Watch the full video of the prank above to see how everything plays out and don't forget to stop by Mall of Georgia Ford after to view the 2015 Ford Mustang in person.