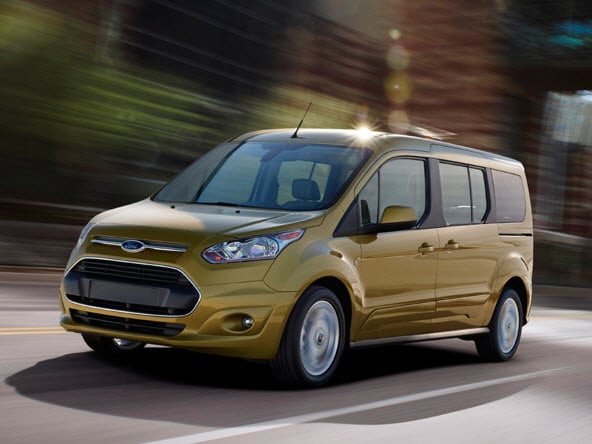 Ford recently received several honors that prove its "We Own Work" motto is more than well-deserved. If you want to invest in a work truck or van that'll hang on to its value for many years to come, you can't go wrong with a Ford. The 2015 Transit Connect and F-350 Super Duty recently won Best Retained Value Awards from Edmunds.com and several other Ford models earned honorable mentions!
Transit Connect won in the Small Commercial Van division and F-350 in the Heavy Duty Truck class, meaning they're projected to hold a higher percentage of their original value (after a five year period) than any other vehicle in their respective segments. Retained value is an important factor for commercial vehicle buyers to consider, especially those who may lease, trade in or sell their vehicles down the line.
The Transit Connect has been on a winning streak lately, also earning an ALG Best Resale Value Award and Best Fleet Value in America honor from Vincentric for the XLT short-wheelbase model. In addition to the 2015 Transit Connect and F-350, Edmunds.com editors gave honorable mentions to the Ford Mustang, F-150, and full-size Transit Van and Wagon.
If you're in the market for a reliable, hardworking truck or van that won't break a sweat on the job, please visit our commercial vehicles page for more details about our fleet lineup. Also feel free to stop by Mall of Georgia Ford soon to explore inventory.