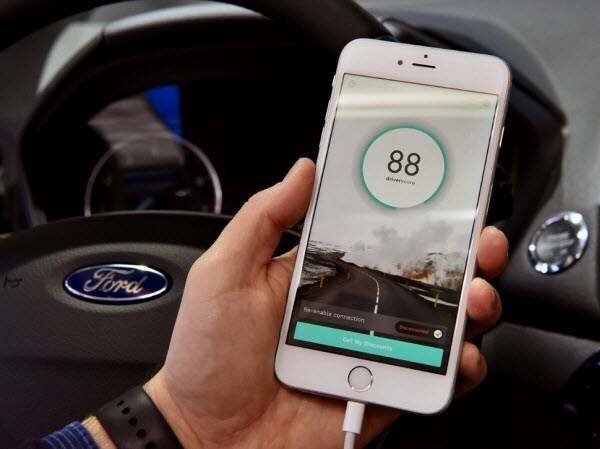 If you've been considering ways to lower your insurance premium, the DriverScore app for Ford SYNC may be able to help. Developed by IVOX, DriverScore assesses driving behavior and assigns scores that can be shared with insurance companies, resulting in potential rate discounts for good drivers.
Using advanced SYNC AppLink technology, Ford is the first vehicle manufacturer to offer DriverScore app connectivity in its lineup of cars, trucks and SUVs. If you own or lease a Ford with SYNC 3, you can start using DriverScore now! Learn more about it below.
DETERMINING DRIVER SCORES
The app uses an advanced algorithm that pulls data relating to speed, braking, acceleration and other aspects. Once you've driven 50 miles, your score will be determined. For drivers who want to improve their scores before reaching out to an insurance company, monthly comparisons are available, which enable drivers to track their progress. There are also daily score updates.
TRULY PERSONALIZED SCORES
While there may be other apps similar to DriverScore, there are some big differences. Many apps only assess data based on overall vehicle use, meaning that if someone else drives your car on a regular basis, your score will be affected. Conversely, DriverScore only turns on when your phone is connected, meaning that if you have a partner with a lead-foot, your driving score won't be hurt.
To see the app in action, click play below!