There's a flurry of fun things to do at Snow Mountain, from tubing to building snowmen and much, much more. Atlanta's winter wonderland comes to a close later this month, however; so there's only a limited time to get in your last round of snow play before the season ends.
If you've never been to Snow Mountain, here are just a few of the park's most popular features:
SnowZone
From the littlest little ones to young-at-heart adults, people of all ages will find fun things to do at SnowZone. This area of the park includes a Snowball Shootin' Gallery, all sorts of snow building activities, and a Penguin Run with slides, tunnels and turrets, among other features.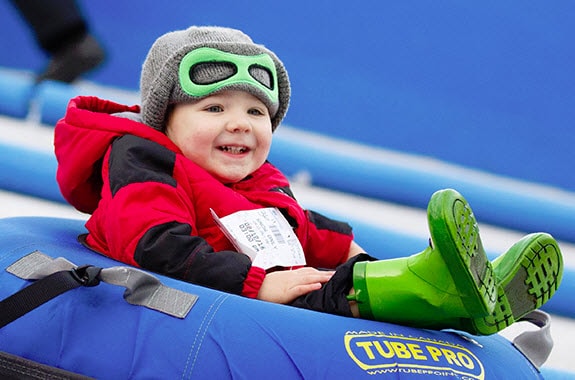 Avalanche Alley
Up to six people can snag a tube and brave the 400-foot long tubing hill at Avalanche Alley. It's a thrilling experience that offers fun for the whole family.
Tube Runners
Tube Runners is located on Memorial Lawn and offers single tubes or new double tubes for those who want to ride in pairs.
It's best to book your snow sessions in advance, especially since there's limited capacity and only a couple more weeks to visit the park. This year's season started on Nov. 19, 2016 and comes to a close on Sunday, Feb. 26, 2017.