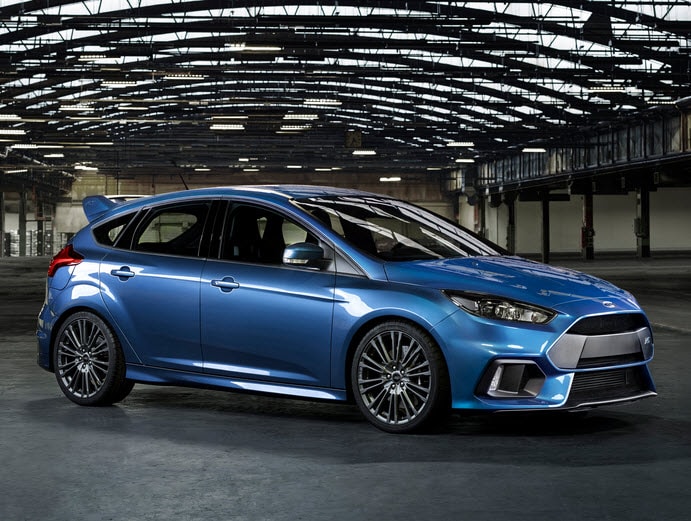 RS, the hottest hatch in the Focus lineup, is finally coming to America! It recently made its U.S. debut at the New York International Auto Show, where viewers got to scope out the car firsthand. Many auto enthusiasts have longed for the RS, begging Ford to bring it to the U.S. and now that dream has come true.
Shoppers can expect it to go to market in spring 2016 and it'll be the best RS yet, with a new turbocharged engine, all-wheel-drive system and other updates! The drool-worthy hatchback is going to get a tweaked version of the new 2015 Mustang's EcoBoost four-cylinder and its former front-wheel-drive platform is being replaced with an all-new AWD system that'll further reinforce the car's high-performance abilities.
The 2016 Focus RS' 2.3-liter EcoBoost will rate in at over 315 horsepower, which is truly impressive, and an even more capable braking system is being added, so stopping power will be just as excellent as the car's go power. Complementing this is the new Ford Performance All-Wheel Drive with Dynamic Torque Vectoring system, which provides a new level of handling, agility and confidence when taking corners at higher speeds.
Inside, shoppers can expect the 2016 Focus RS to offer a host of high-tech features, including Ford's all-new SYNC 3 infotainment system with an 8-inch capacitive touch screen, navigation, audio, smartphone-integration and more!