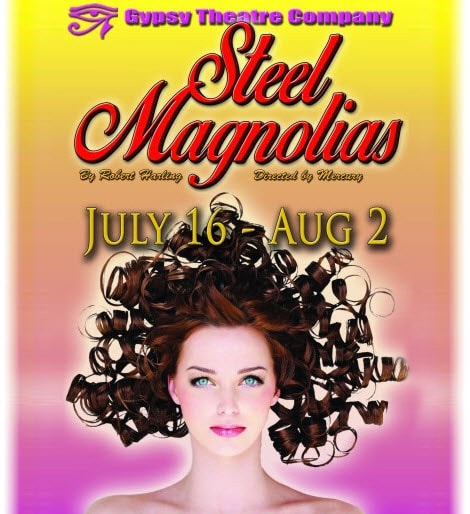 "Steel Magnolias" takes the stage at Buford Community Center's Sylvia Beard Theatre from the middle of July through early August. This is your opportunity to see the iconic 1987 comedy-drama brought to life on stage by Gypsy Theatre Company, whose artistic director has worked in and put on shows at over 700 theatres across the U.S. and Europe.
"Steel Magnolias" features a group of unlikely comrades who are sure to touch both your heart and your funny bone. The play's colorful cast of characters includes salon shop owner Truvy, her assistant Annelle, a rich and cantankerous client named Ouiser, eccentric millionaire Miss Clairee, the daughter of a socialite named Shelby, and other memorable personalities whom you may remember from the 1989 movie of the same name.
Funny, touching and pointedly acerbic, "Steel Magnolias" is an enjoyable story that you'll feel like you are a part of, so don't miss your chance to see it this month. Shows take place Thursdays through Sundays from July 16 through Aug. 2 and cost between $20 to $25. Floor and mezzanine seating is available and the venue is wheelchair accessible. If you'd like to reserve seats to "Steel Magnolias" and view show dates and times, please click here.
Buford Community Center Theatre
2200 Buford Hwy
Buford, GA 30518