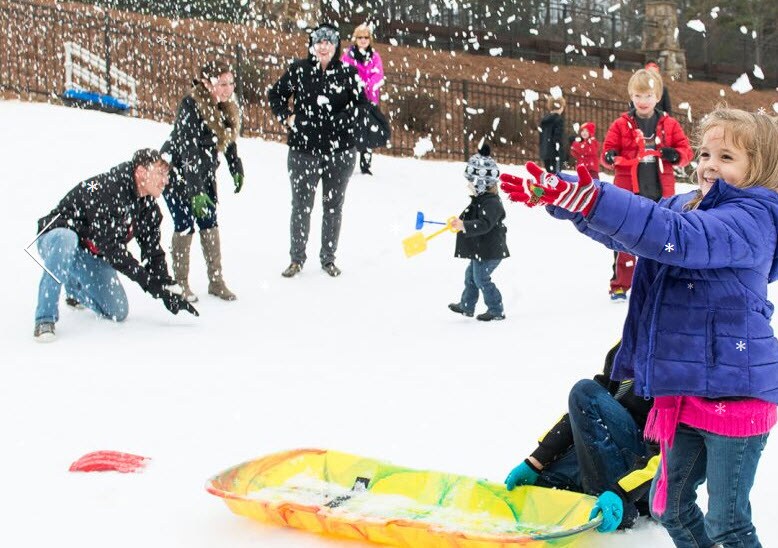 If you want to experience snow-packed entertainment, LanierWorld's Winter Adventure is sure to satisfy. Anyone who hasn't already had a chance to visit the park during its snow-themed season should keep in mind that there's only a short amount of time left to do so.
While known for its beachy environment and activities, LanierWorld is equally as fun when covered in snow! The park offers a winter wonderland with plenty of snow for guests to build snowmen and have snowball fights. There are also exclusive new Bubble Skating and Knockerball attractions, along with fast-paced slide sledding – that's right you can tackle the park's slides on snow sleds. And that's not all: During Winter Adventure, you can snow tube on the park's wave pool.
The winter fun only lasts until Monday, Feb. 15, 2016, so make sure you head over sooner than later if you want to get your snow fix. All of Lanier Islands' many popular attractions are available to you, as well. From golf to boating, horseback riding, dining and much more, you and your family are sure to have an amazing time.
For more details about Lanier's seasonal event, visit the Winter Adventure page here.