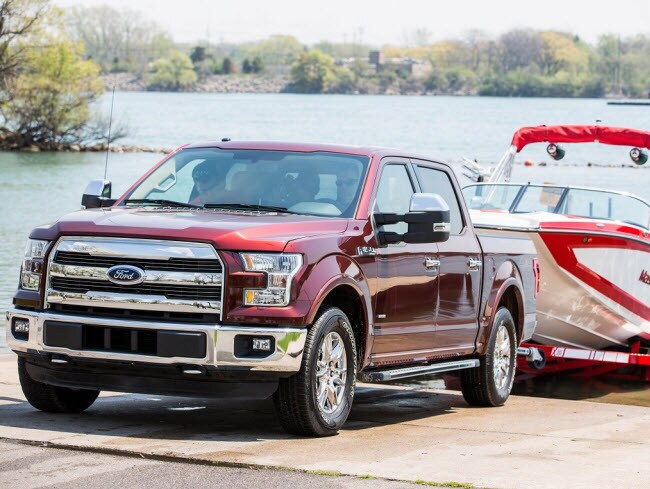 The 2015 F-150 was a huge hit and the 2016 installment is sure to be a top-seller when it arrives too, especially with news that it's going to offer segment-first Pro Trailer Backup Assist technology! Ford continues to introduce pioneering new innovations using the F-150 as a showcase and this new feature will further entrench the truck's appeal among adventure-loving pickup owners.
Backing up a truck with a trailer attached is tricky and Pro Trailer Backup Assist aims to take the frustration out of the process. No matter the skill level of the driver, the system makes it easy to move a trailer in reverse. While the pickup continues to manage vehicle speed, a knob is used to indicate whether the driver wants the trailer to go left or right and to what degree. This limits the chance of making mistakes when maneuvering, so drivers can spend more time enjoying recreational activities or getting a job done. Plus, owners will be able to view the whole backup by camera on the dashboard interface.
Check out the video below to see how it works - cut to the 50-second mark if you want to bypass the driving scene at the beginning. We can't wait to hear even more about the 2016 Ford F-150's new features and technologies. As always, we'll keep you updated too via our blog!