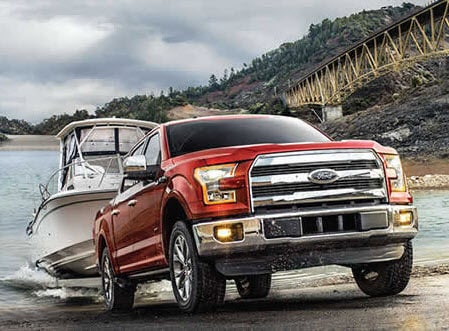 The best is yet to come for the Ford F-150. After the last model's complete redesign and the current model's headline-making updates, the next big news for this award-winning truck is the imminent arrival of a hybrid variant! Ford CEO Mark Fields has confirmed once again that a hybrid version of the F-150 is going to arrive in dealerships by the year 2020.
In an interview with NPR, Fields said that Ford plans to develop a "rear-wheel drive hybrid truck," while talking about the brand's focus on creating more electric vehicles over the next decade, which is due to government regulations and demand from shoppers. Fields also revealed to NPR that Ford could possibly enter the transportation network business, which is currently dominated by Lyft and Uber.
As far as the F-150 hybrid, Fields didn't have many details, other than stating that it won't be a plug-in and that it will use a RWD platform. While gas prices are low, he expressed that electrification will become "necessary" in the automotive field, noting that oil isn't a renewable resource and that electrified vehicles will play a role in combating climate and other environmental issues.
Like all of you, we'll be curious to see how Ford engineers the F-150 hybrid, specifically in regard to how the automaker will maintain high mileage without sacrificing towing or hauling power. We'll, of course, keep you apprised as information about the model is released.
In the meantime, check out our 2016 Ford F-150 review to learn all about the current model's new innovations.