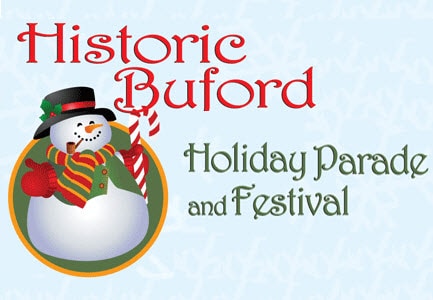 Mark your calendars for our hometown's upcoming Holiday Parade & Festival! Buford's going to kick off the holiday season with a celebration full of live entertainment, sparkling decorations, prize giveaways and - our favorite - a luminous tree lighting ceremony that's sure to make your spirit bright. You also won't want to miss out on the parade, which will feature colorful floats, bands, local businesses and other groups from the community.
The event, sponsored by Buford Business Alliance, is scheduled to take place from 11 a.m. to 5 p.m. on Dec. 5, 2015, at the corner of Main Street and South Hill Street.
In addition to the parade and other lively entertainment, there will be holiday treats all around and over 75 vendors for your shopping enjoyment. If you're looking for unique Christmas gifts for your loved ones or one-of-a-kind items for yourself, you're sure to find plenty of treasures on sale at the event.
The Historic Buford Holiday Parade & Festival is one of the area's most popular annual traditions, so gather your loved ones and join your community at this signature celebration if you want to take in the holiday spirit. As usual, the festival is free to enter and will take place whether there's rain or sunshine.
To make sure you receive updates about the event, follow Buford Business Alliance on Facebook.