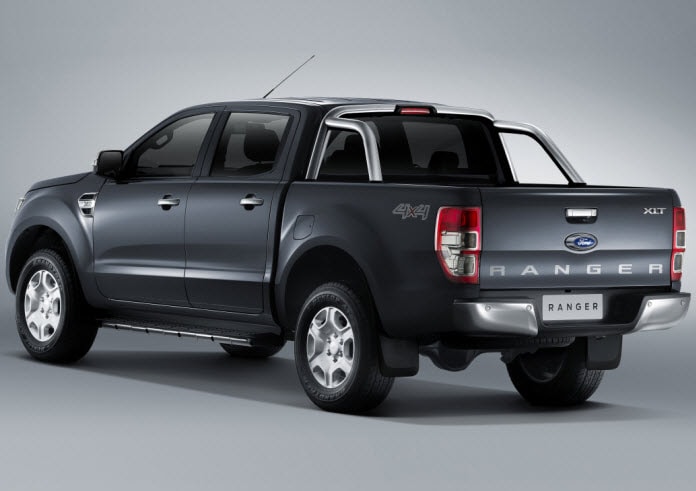 If you lamented the loss of Ford's midsize Ranger pickup, get ready for some good news. This doesn't just sound like some wacky rumor either, so we think there's a strong chance that the gossip is true.
According to Detroit News informants, Ford is planning on reviving the Ranger's presence in the U.S. and will produce the truck starting in 2018 at its assembly plant in Michigan. While Ford hasn't confirmed this, the automaker did send a statement to Autoblog in regard to the gossip, stating that the company will be moving production of the next-gen Ford C-MAX and Focus from the Michigan plant and is having discussions with United Automotive Workers (UAW) about producing alternative vehicles at the facility instead.
Could those alternative vehicles be from the Ford Ranger lineup? We're crossing our fingers that it might be so.
The 2011 Ford Ranger was the last model of the truck sold in the U.S., though it continued to be sold in other countries. When the all-new redesigned 2015 Ranger (pictured above) was released in other markets, many thought Ford would bring it back to America at that point, but there was no such luck. Maybe because of a 25-percent tax on imported foreign-built trucks. Now, however, Ford could work around that if the company will indeed have space at its Michigan Assembly Plant to produce other vehicles.
If the Ford Ranger does return to the U.S., you can probably expect similar features and engines as the international model. Though big updates can happen in a few short years, if the future U.S. Ranger is similar to the current international edition, it could offer the following and more: smart driver-assist tech like parking assistance, a "driver impairment monitor" and adaptive cruise control, SYNC infotainment, two turbo-diesels and a gas engine, fuel-saving start/stop functionality, an advanced exhaust gas recirculation system and a gauge cluster similar to the U.S. Expedition's, among many other exciting features.