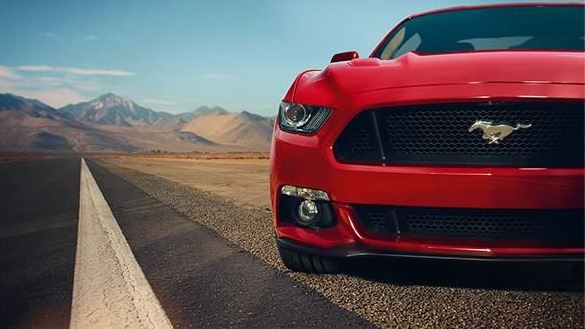 ?
The 2015 Ford Mustang has officially debuted around the globe and as buyers start to snatch up their own piece of pony heaven, the automaker is taking stock of many of their preferences. One of the biggest non-surprises that Ford found was that Mustang drivers prefer the color red.
The actual color name is "Race Red," and Ford found that the bright hue was the number one color of choice for Mustang drivers globally. The top choice for those living in Europe or China, a red 'Stang is funnily enough not the number one choice in the U.S. Here drivers prefer a black pony, or a dark grey "Magnetic" shade that came in at number two.
"With white the top color choice in the United States overall, Mustang bucks the trend; black remains the top Mustang color, followed by Magnetic Metallic and Ruby Red," a Ford press release stated. "Mustang sales up 32 percent in February, making it the best-selling sports car in America with the launch of the all-new model last fall."
It's always fun to see what car-buying trends come out of any selling period, especially when they buck the trends that we're used to. If you would like to take the all-new Ford Mustang for a test drive, call or stop by Mall of Georgia Ford and one of our friendly and experts salespeople will help you find the perfect pony – and color – for you!