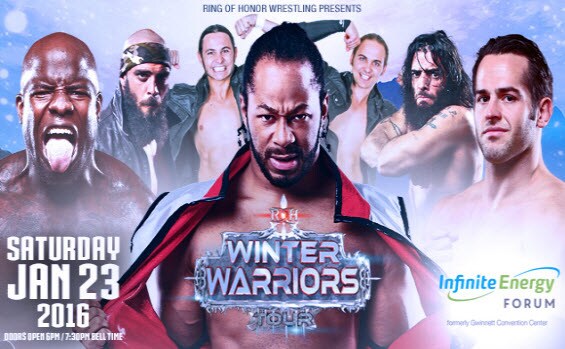 Ring of Honor Wrestling's Winter Warriors Tour is headed to Infinite Energy Forum this January! Coming up near the end of the month, ROH stars will hit the ring at IEF and it's sure to be a high-energy show that viewers won't forget.
If you're familiar with the ROH Wrestling television series, you won't want to miss seeing some of your favorite pro wrestlers from the show in action. Various matches will take place and, of course, the series' stories will be brought to life live on stage.
This event is one night only and, rather than watch it later on television, you can experience the intense matches, world-class moves and adrenaline-packed excitement in person. Tickets range from $20 to $70 and if you want to get the best seats possible you shouldn't wait to reserve your spot at the show.
The action begins on Saturday, Jan. 23, 2016. Doors open at 6 p.m. and the bell time is 7:30 p.m. For more details about the event and to purchase tickets, visit the event page here.
Infinite Energy Forum, previously known as Gwinnett Convention Center, is located at 6400 Sugarloaf Parkway in Duluth, Georgia.