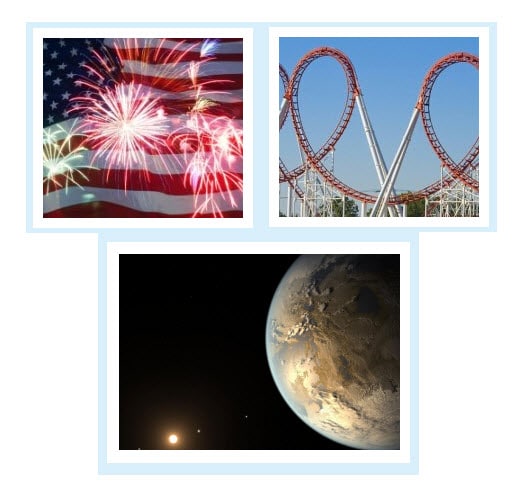 Buford's local environmental and heritage center will have several fun events and exhibits for families to enjoy this summer! In addition to hosting a Fabulous Fourth Family Fun Night on Independence Day, GEHC will also offer an interactive Amusement Park Science exhibit now through September and ongoing shows at the Discover Dome Theater, where visitors can take space-trotting tours through the galaxies.
Amusement Park Science
With 12 hands-on activities and an adorable animated tour guide, Newt the newt, this educational exhibit explores the physics behind classic amusement park attractions. There's a Create-a-Coaster area, bumper cars, interactive videos and other activities that families will find both enlightening and entertaining.
Discovery Dome Theater
Gwinnett Environmental & Heritage Center allows visitors to check out shows at the Discovery Dome as part of the cost of admission on Saturdays! Just a few of the dome's most notable shows include a history of the telescope, an exploration of Saturn and the "Ultimate Universe," which takes viewers on a journey from the edge of the universe and through the cosmos back to our home planet.
Fabulous Fourth Family Fun Night
This coming Independence Day, family's can enjoy a fun, safe and affordable night out at GEHC's brand-new Festival Field! The center will celebrate our nation's birth with patriotic music, a great view of local fireworks and a movie viewing of Disney's "Frozen." Tickets to this event are only $5 per vehicle for GEHC members and $10 per vehicle for non-members. Food and drinks will also be available for purchase. The museum recommends purchasing tickets early if you would like to attend this event.