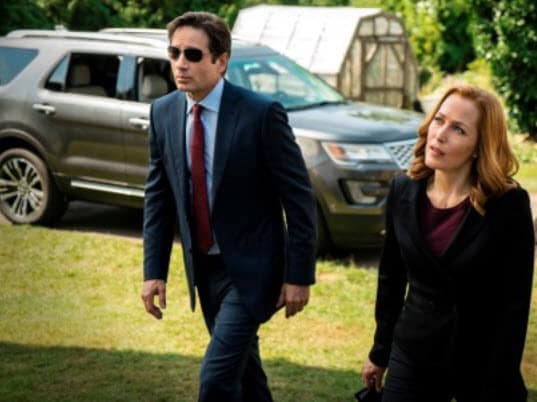 I was pretty excited to hear that FOX was bringing "The X-Files" back for a mini-series this year and that excitement was heightened when I learned that the series was showcasing several Ford models. Fords have been featured on the show in the past as well; in fact, Agent Fox Mulder (David Duchovny) drove a Ford Taurus when the show first premiered in 1993 and once called it a "good American car."
Fast forward over two decades and Ford again decided to sponsor the show, so like me, you may have also noticed that many Fords appeared in various scenes. Most notably, FBI Agent Dana Scully (Gillian Anderson) drove an all-new Explorer Platinum edition, which just debuted for the 2016 model year. Other Ford models also made appearances on the show as well, like a Mustang, Escape and a black Taurus.
Returning to the topic of the 2016 Ford Explorer, it's actually a great fit for an extraterrestrial-hunting FBI team. Matching the show's tech-centeredness, the SUV offers plenty of technologies that an agent like Scully would appreciate. The new Platinum includes standard adaptive cruise control, blind-spot monitoring, a rearview camera, rear cross-traffic alert, forward collision warning, Bluetooth, SYNC, a keyless entry code pad and many other features.
If you want to drive the same SUV as Scully, head to Mall of Georgia Ford to try out an all-new 2016 Explorer Platinum for yourself and learn more about its features and powertrain.