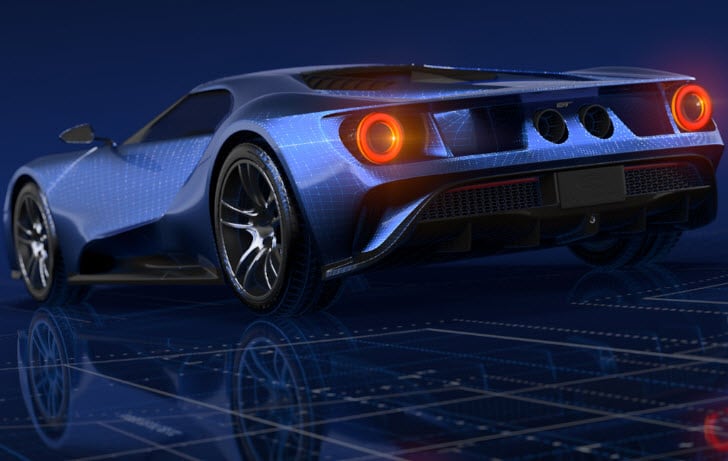 Ford's new 3-D Store, powered by TurboSquid, is giving car enthusiasts the opportunity to print three-dimensional replicas of their favorite vehicle models from home! The online store offers 3-D digital images as well, but the printable files are the big draw! Currently there are printable 3-D files of the F-150 Raptor, Shelby GT350R, Focus ST and Fiesta ST, with more models in the pipeline.
Files are free to download and they allow users to print a 3-D model at any size (small or large) with the material of their choosing. This means you or a hired company could print a model using sandstone, certain varieties of metal or supple plastics.
Printing in 3-D is something that's become more and more popular these days, but it's technology that Ford has used for a long time to quickly create parts for vehicle prototypes. Now Ford's licensing manager, Mark Bentley, says "we want to share that fun with our fans."
Current 3-D printed Fords are created at 1/32nd scale and are only available in plastic. With the availability of downloadable 3-D files, Ford fans have more flexibility to create vehicle replicas on their own in the size they want and without being limited to using plastic only.
Roughly 44,000 desktop 3-D printers were sold in the year 2014 and by 2018 Juniper Research says sales will surpass 1 million units. If you own or plan to purchase one in the near future, make sure you check out Ford's 3-D Store!