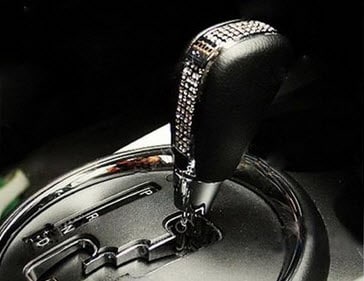 When I started researching custom gear shifters, I didn't expect to find quite so extensive a selection, but it turns out that there are many, many companies out there designing unique shift knobs for those who drive stick. Custom gear shifters are a fun way to personalize your car and there's a vast range of cool shift knobs out there to choose from.
In addition to great options from Ford Accessories, you'll also find a few other custom shift knobs that we thought were awesome in the gallery below.
FORD PLUM RED 5-SPEED SHIFT KNOB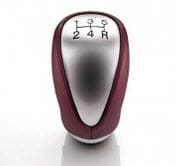 Plum Red leather covers this high-quality shift knob from Ford. Aluminum accents the knob, giving it a sleek luxury look.
STAR WARS ATPMTAS SHIFT KNOB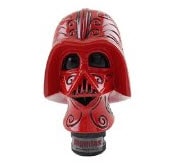 If you're a hardcore Star Wars fan, a Darth Vader stick shift knob may appeal to your taste. You'll control the force when switching gears with this universal shift lever head.
FORD BLACK CARBON FIBER 6-SPEED SHIFT KNOB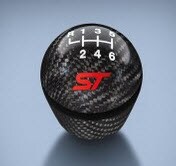 You'll have fun switching gears with this attractive Black Carbon Fiber shift knob. If you have a six-speed manual transmission it could be the perfect option for you.
DRAG & DRIFT PINK HELLO KITTY SHIFT KBOB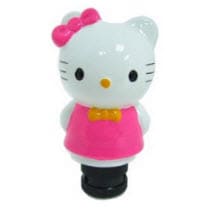 For your teenage daughter (or yourself, we don't judge), this pink universal custom shift knob might be a good choice, offering a fun sight every time the car is entered.
ASTRA DEPOT RHINESTONE SHIFT KNOB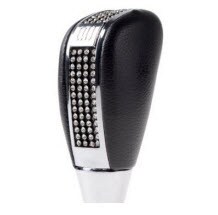 If you want to add a bit of bling to your car, truck or SUV's cabin, it's easy with this faux-diamond encrusted universal shift knob.