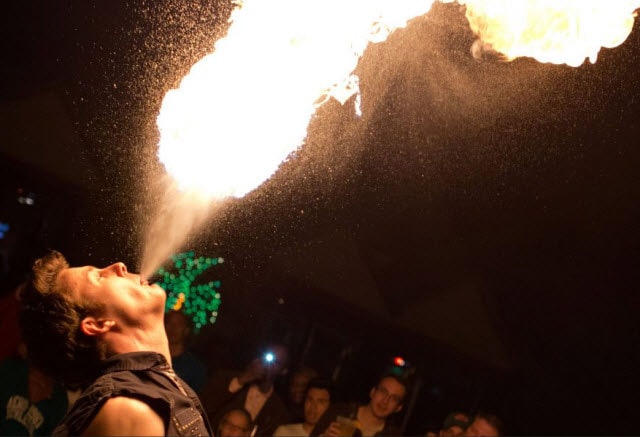 Lanier Islands is hosting their first Full Moon Party of the season in just a few short weeks. Go celebrate a new phase and enjoy exotic entertainment under the moonlight at Sunset Cove!
Each Full Moon Party includes DJing and live musical performances, along with entertainment from jugglers, magicians and stilt-walkers. You can even warm up by the outdoor fire pits while watching fire breathers. Food and beverage specials will also be available, so you can munch and enjoy spirits while hanging out.
Although there's plenty of wild entertainment to be had, one of the best parts of each party is the closing fireworks show. So before you head home, gather on the beach and watch the sky light up with vivid colors.
The first Full Moon Party at Lanier Islands takes place on Saturday, April 8, and the featured artist for the evening is Daniel Johnson. The cover charge is only $20 per person, or if you have a LanierWorld Season Pass, you can get into the parties for free throughout the season. Admission is also included free with daily admission for LanierWorld guests.
Lanier Islands Full Moon Party 2017 Schedule
April 8 with Daniel Johnson
May 13 with Fly Betty
June 10 with South of Heaven
July 8 with Five Speed Band
Aug. 5 with Redneck Blonde
Sept. 9 with Fly Betty
Oct. 7 with Butch and the Buckheads