Turning Your Ford Autolock On and Off
A great feature in your Ford vehicle is the ability to lock all of your doors once you have started to accelerate your car. Once your vehicle hits the speed that you've preset, all of your doors will lock up. You can also have the settings unlock all of your doors once the engine has been turned off and you've opened up your driver-side door.
This feature is used for safety purposes, but it's also really convenient. If you want to reset this feature, there are just a few simple steps that you need to follow. To make the process simple for you, we've included some tips and directions below.
Accessing Your Programming Mode
Before you can alter your auto-lock and unlock features, you'll need to get into the programming mode. You have to turn on the vehicle and press the unlock door button three times. You will then turn off your car and press the unlock button three times. When you turn on the vehicle again, you'll hear a beep or chirp that indicates you've successfully accessed your programming mode.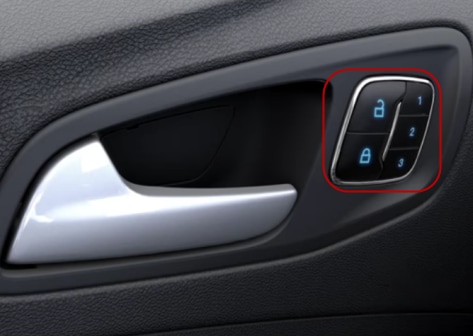 Switching Between Turning On/Off Ford's Automatic Lock
Once you know that you're in your vehicle's programming mode, you can turn the automatic locking feature on and off. Press on the door unlock button. Then, press the lock button. You will hear the horn sound one time to indicate that you have turned off your automatic locking feature. If it honks twice, your auto-lock feature has been turned back on.
Changing Your Auto-Unlock Feature
If you wish to turn your auto-unlock features on or off, you will press the lock button in your vehicle on time. Immediately press the unlock button. This should all occur while you're in the programming mode. If you hear the horn sound once, then you have turned off the auto-lock feature. If the horn sounds twice, it means that it is back on.
These are relatively simple steps that you can use to customize your vehicle and set it up the way you want. Don't hesitate to reach out to Mall of Georgia Ford if you would like assistance with this process. We'd be happy to help you get your settings where you want them to be for ease of use.