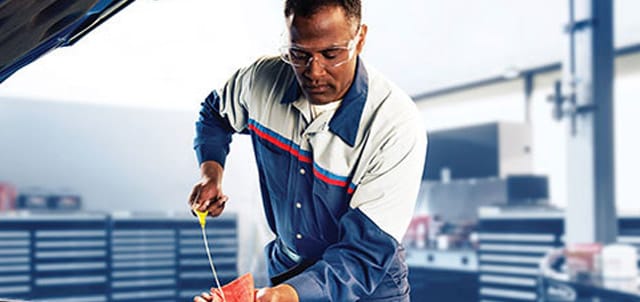 As a car owner, you probably already know that you are supposed to complete specific maintenance tasks to take care of your car. However, you might not realize just how serious it can be to skip essential car maintenance. If you are thinking about putting off an oil change appointment or if you have been slacking off on other necessary maintenance tasks, consider the downsides of not taking good care of your car.
For one thing, if your car is under warranty, you should know that any future warranty claims could be denied if you don't handle your car maintenance like you are supposed to. Additionally, your car could lose value and could be more challenging to sell in the future.
If your car is not adequately maintained, it will not be able to operate as efficiently. Depending on the car maintenance that you skip, your car could even be dangerous to drive; for example, this is the case if you don't take good care of your tires and brakes. Lastly, your car's lifespan could be severely impacted, and you could find that you will have to spend a lot more on car repairs in the future if your car is not maintained correctly.
As you can probably see, it is vital not to skip essential car maintenance for your vehicle. If you aren't sure about the maintenance that needs to be done on your car, you should consult your vehicle's maintenance schedule or talk to your dealer for more information.
Luckily, we are here to help you with your vehicle maintenance. Our certified automotive repair technicians are experienced in working on cars of all makes and models, and they only use OEM parts. Contact us, and we will schedule a maintenance appointment for you. Then, you can feel good in knowing that you are taking the best possible care of your vehicle and that you are leaving your car in good hands.