Mall of Georgia Shows Off the New Ford C-Max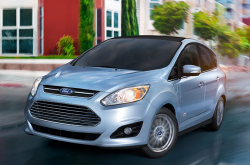 If you want a plug-in hybrid that achieves better fuel economy than the Toyota Prius V and a longer driving range than the Chevy Volt, the hybrid car for Atlanta-area drivers is the brand-new Ford C-Max or C-Max Energi. Besides excellent fuel economy, what really sets the C-Max apart from its competitors is its performance. Most hybrids and plug-ins are known for being exceptionally slow on the road. As you know, you don't want to get caught on a busy Atlanta freeway and not be able to accelerate quickly enough to merge with traffic or around other vehicles. The Ford C-Max is Atlanta's solution to pokey acceleration. In Edmunds tests, the C-Max hybrid jumped from 0-60 in 8.1 seconds, a full two seconds quicker than other hybrid cars. In other words, a Ford C-Max in Atlanta will perform much like many of the popular mid-size sedans featured on the market, providing drivers with an engaging experience that belie its hybrid roots. For more information and a detailed review of the 2013 Ford C-Max from Mall of Georgia Ford, keep reading below.
View a Walk-around Video of the 2013 Ford C-Max
Bullet List of C-Max Specs & Features
When considering the 2013 Ford C-Max side-by-side with the 2013 Nissan Rogue, Chevrolet Equinox and the Toyota Prius V, and you can find that the C-Max out does those autos in various parts. Get a load of the hightlights below.
2013 Ford C-Max 0-60 MPH in 8.3 seconds
2013 Ford C-Max MPG: 47 city / 47 highway
2013 Ford C-Max Colors: Oxford White, Ice Storm, Tuxedo Black, Blue Candy, Ruby Red, etc...
2013 Ford C-Max MSRP: $25,200
2013 Ford C-Max Body Style(s): Hatchback
2013 Ford C-Max Cargo Space: 19 cubic feet
2013 Ford C-Max Seats: 5 passengers
Features & Trims Available to Atlanta Ford C-Max Shoppers
Helping You Uphold the Value & Quality of Your Investment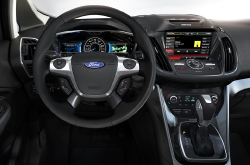 You won't get Ford trained service techs, a gratis warranty on service and accredited Ford parts at a megacorp auto facility in Atlanta, so visit Mall of Georgia instead. Keep your C-Max running at its peak; have it serviced by Mall of Georgia's expert car repair technicians. Whether you need us to administer a manageable task as an oil change, or take on more complicated Ford service and repairs like transmission rebuilds, strut and shock repairs, timing belt replacements. It's easy as ABC - to get reasonable prices and specialists Ford repairs, Mall of Georgia should be your main choice when deciding on a Atlanta auto center. Get helpful savings at the succeeding link. Click below to view and print out coupons!
2013 Ford C-Max Offers Top Hybrid Performance to Atlanta Drivers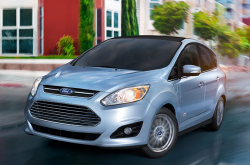 It's no doubt that the 2013 Ford C-Max's combination of fuel efficiency, technology and performance make it stand out from competitors like the Toyota Prius and Chevy Volt. Atlanta-area Ford C-Max shoppers are invited to visit Mall of Georgia Ford to take a test drive in Ford's revolutionary new hybrid. As you also learned, the 2013 C-Max features abundant interior space and room to comfortably fit adults in both the front and back of the vehicle; you can't say the same thing for the Prius. Finally, the Ford C-Max hybrid is competitively priced. So let's sum up: better mpg, better performance and all of the advanced tech you want, all for right around the same price as the Prius V. The C-Max is a no-brainer, right?

Mall of Georgia Ford is Atlanta's Ford dealer. They offer a variety of financial products and other services to help your dream of owning a new C-Max become a reality. For more information on this hybrid or financing options and choices, contact Mall of Georgia Ford or simply stop in for a visit. One of their helpful team members would be happy to help you find exactly what you're looking for.