Car Batteries Near Me
Visit our auto shop at Mall of Georgia if you're in need of a new car battery in the Atlanta area! Whether you're looking for a new F-150, Edge, Transit, Taurus, Mustang or Ford Escape battery, we've got the right parts at the right price. Schedule an appointment for your next replacement now.
Is My Car Battery Dead or Is It Something Else?
You can typically rule out the starter or alternator as the problem if you experience any of the following:
My car revs but won't start
My engine AND lights won't turn on
My car has been sluggish to start recently (engine is slow to turn over)
My headlights are dim
I've had the same car battery for three years or more
When you need a new Ford battery, visit our auto shop to find car batteries for sale in Buford, Georgia. Also, check current coupon specials before stopping by.
My Car Battery Light Goes On & Off
There are several reasons why this occurs. There may be an issue with your Ford battery's wiring or corrosion around the cables could be causing a problem. There may even be an issue with the alternator or another car part if you notice that the light seems to go on and off at random.
My Car Doesn't Start When It's Really Humid
In many cases, this is not due to the car battery. However, humidity equals moisture and moisture is tough on batteries. Wet weather can cause corrosion buildup, which diminishes battery power faster than normal.
My Battery Looks Like It's Swollen
This is generally due to an issue with the battery overheating. It may be caused by extreme weather, problems with a vehicle's parts or electronics overloading the battery. In any case, if you see signs of swelling, come to us to get a new car battery in Buford.
What's the Best Way to Maintain My Car Battery?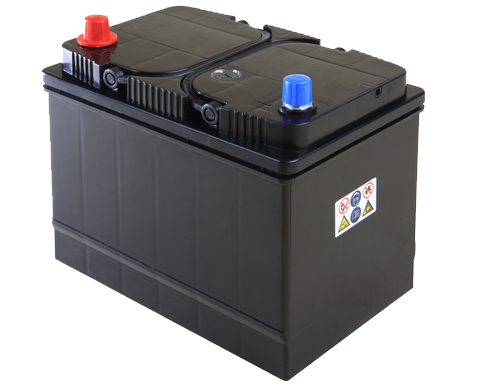 There are several ways to extend the life of your Ford battery. First, make sure you're not using battery power when you don't have too; for instance, don't run your lights or radio when the car is off and minimize how much you idle. Also, try to park under cover, away from the sun and freezing temperatures.
In addition, we highly recommend peeking under the hood every few months to look for corrosion, swelling or any other signs that something is out of place. You can even give your battery a nudge to make sure it's holding device is properly tightened. Finally, battery service is a must. Our pros will apply protective products to your battery, check its charge and clean the battery.
Need an Escape or Mustang battery today, or perhaps new battery cables? Find new car batteries for sale in the Atlanta area at Mall of Georgia Ford, along with other car parts needed to keep your car powered up!