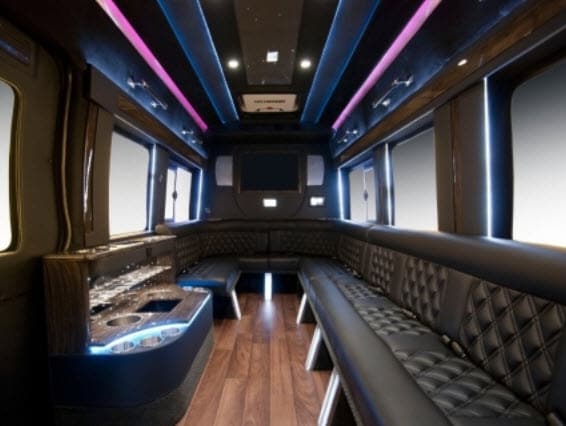 Want to see some of the most unique work vans in the country? If so, peruse the awesome compilation of customized Ford Transit vans pictured below. The brains behind these unique on-the-go worksites have shown exceptional creativity in several areas and the Transit's numerous configuration options enabled these business owners to go the distance with design.
Even if you don't own a business, you're sure to get inspiration from some of the imaginative van designs below. And, if you happen to be a business owner who's looking into getting a work van, we're sure that you'll be impressed by what the Transit can deliver in terms of adaptability. It offers 58 configuration options, plus when you personalize it with your own colorful graphics and upfits, which are numerous, you could have one of the coolest customized work vans in the nation - just like those whose works are pictured below.
Among the images in the following compilation, we especially love the pet rescue and surfing vans, and several others caught our attention, as well. Scroll down to see what business owners around the nation have done with the Ford Transit. Also, check out our review on the full-size Transit and compact Transit Connect for more info about our commercial van lineup!